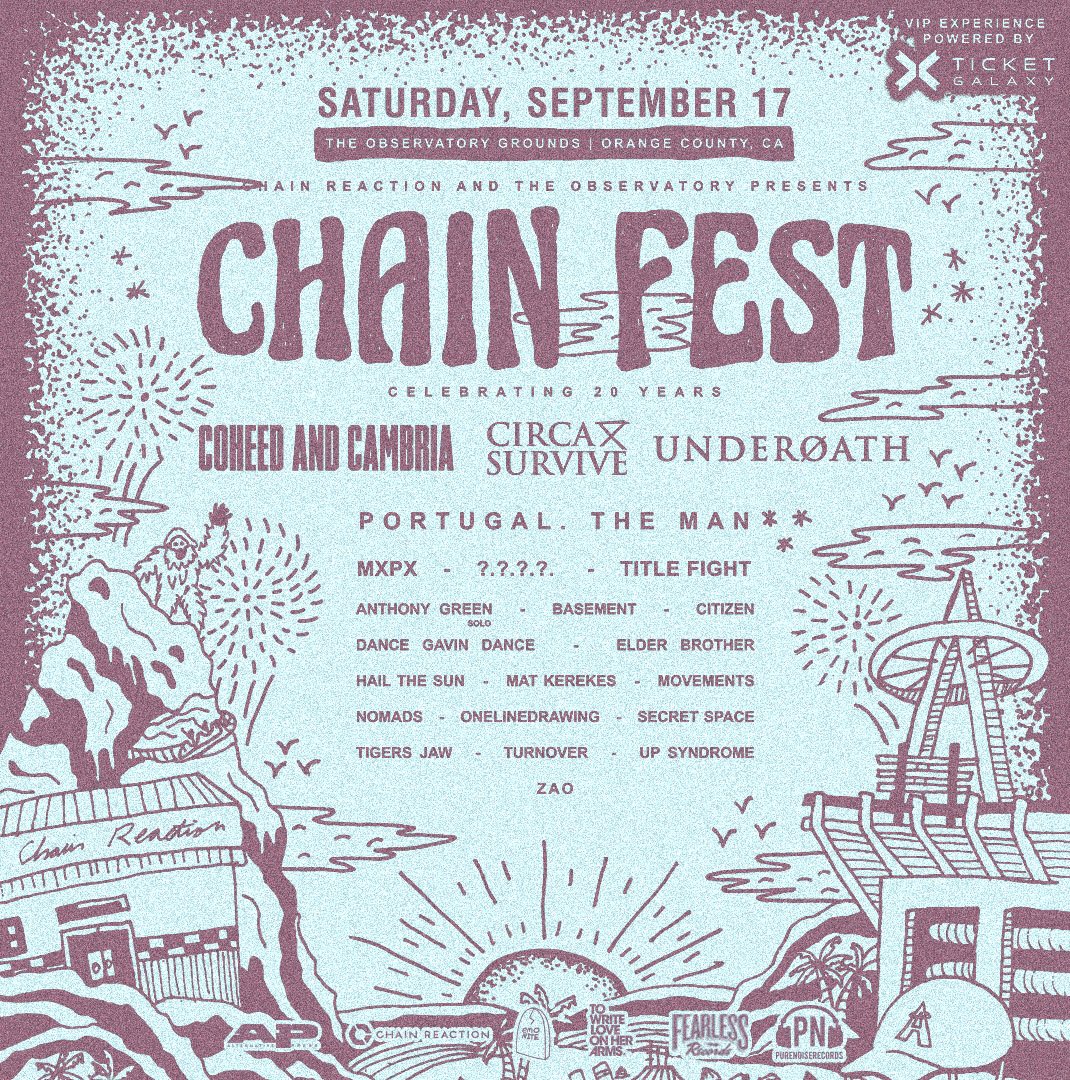 Chain Reaction has served as a testament for the local music scene in Orange County for more 20 years.  Some of music's biggest act made their Southern Californian debut here, including Fall Out Boy, A Day to Remember, PVRIS and so many more acts.
This year, the staff of Chain Reaction decided to celebrate the 20th anniversary of the venue in style with the first ever "Chain Fest."
The festival is in honor of all the shows that have taken place at Orange County's famous all ages venue over the years and will be hosted on the grounds of the Orange County venue, "The Observatory."
The headliners of the festival include prominent acts such as Coheed and Cambria, Circa Survive and Underoath, who have all played Chain Reaction as well.
Support for the festival includes upcoming and current acts such as: Dance Gavin Dance, Elder Brother, Hail the Sun, Limbeck, Mat Kereks, Movements, MxPx, Onelinedrawing, Tigers Jaw, Title Fight, Turnover, Underoath, and Zao.
VIP tickets are currently on sale: chainfest.ticketgalaxy.com/events/chainfest
General Admission will go on sale 7/15: chainfest.com/#tickets
Post by Matt Saunders
What are your thoughts on Chain Fest? Comment below.
Follow Concert Crap on Instagram
Follow Concert Crap on Twitter
Follow us on Snapchat: @ConcertCrap
Or click the "Follow" link on the bottom right corner and type in your email to get updates sent directly to your inbox.
#ConcertCrap